Home Décor Accessory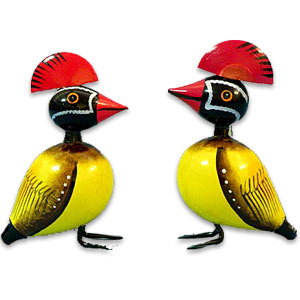 Home décor accessories are the jewelry you adorn your home with. Home is a very special place for all of us. After a hard day's toil, coming back to a beautiful and cozy home removes all the stress and struggles of the day. After love, it is perhaps the home décor accessories that make our homes truly beautiful.
Irrespective of the size or state, a house can become a 'home' only with proper home decorations and a touch of care.
Beautify your walls with matching wall hangings, or spread a dreamy light by hanging a colorful lampshade. Decorative boxes can store all your knick-knacks, and beautiful photo frames can store your precious memories. Home decoration ideas can be innumerable . all you need is a one-stop shop to get what you desire for your dream home. Crafts in India brings a lucrative range of Home Décor Accessory available online. Handmade candles, Wall Hangings, drink coasters, Photo Frames and a host of home décor products, handcrafted by traditional Indian artists, are on display. You can browse and chose just the right product for your home. Fine in quality, unparallel in beauty - Crafts in India's home décor accessories are the answers to all your décor queries.
For Urgent Assistance : Email:query@craftsinindia.com
Painting
Explore the colors and images of incredible India at this rare online gallery of Indian Paintings, consisting magnificent Madhubani paintings, mysterious Warli paintings, Patachitras, Tribal Paintings, Thangka Paintings and also contemporary Indian art paintings.