Home Décor Accents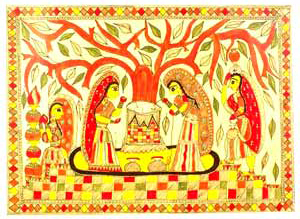 They say home is where the heart is - and all our endeavors are generally directed towards keeping our hearts clinging to a cozy, comfortable home. Decorating our homes with some nice home décor accents is one of the ways to make it cozy, comfortable and inviting.Home décor accents elevate the presence of a room by making focal points, and one feels like exploring more of that room and also becomes interested in the person who decorated the room thus.
Our home décor accents are not just external beautification aids, but also an extension and reflection of our own personalities.For some more innovative home décor accents and general home décor products, you can visit Crafts in India - an online store with a fabulous collection of handmade home décor products, accents, wall art and more.
A range of wall hangings , lampshades, calendars and other decoratives , bar accessories , drink coasters , handmade candles and candle holders , decorative boxes , vases , photo frames and a lot more are there for you to browse and collect.There are products made from a variety of materials, with exotic designs and impressive colorsAll the home décor items are procured directly from master craftsmen of India to assure them of apt benefit. This also ensures quality and affordability for the patrons. Apart from theses, Craftsinindia also has a mesmerizing gallery of Indian paintings, handmade jewelry, statues and sculptures, home furnishing products, etc.
For Urgent Assistance : Email:query@craftsinindia.com
Painting
Explore the colors and images of incredible India at this rare online gallery of Indian Paintings, consisting magnificent Madhubani paintings, mysterious Warli paintings, Patachitras, Tribal Paintings, Thangka Paintings and also contemporary Indian art paintings.