Designer Moonstone-Silver Necklace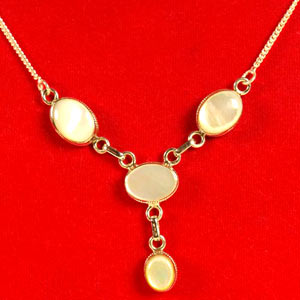 Dimension: 0 Inches
This top quality gemstone silver necklace has been hand crafted, polished and given a perfect finish by traditional Indian jewelry designers. A chic silver chain studded with beautiful moonstone would definitely dazzle your admirers. This is also a great gift item for any occasion.
For Urgent Assistance : Email:query@craftsinindia.com
Painting
Explore the colors and images of incredible India at this rare online gallery of Indian Paintings, consisting magnificent Madhubani paintings, mysterious Warli paintings, Patachitras, Tribal Paintings, Thangka Paintings and also contemporary Indian art paintings.