Moonstone Silver Bracelet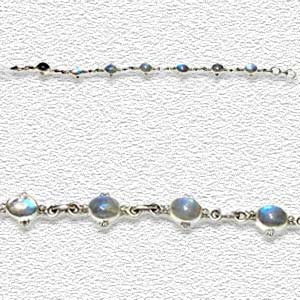 Dimensions : 6.5 Inches
This exquisite silver bracelet has thick silver strings with seven bright moon stones forming the chain. It can be easily tied around the wrist.
For Urgent Assistance : Email:query@craftsinindia.com
Painting
Explore the colors and images of incredible India at this rare online gallery of Indian Paintings, consisting magnificent Madhubani paintings, mysterious Warli paintings, Patachitras, Tribal Paintings, Thangka Paintings and also contemporary Indian art paintings.