Silver Charm Necklace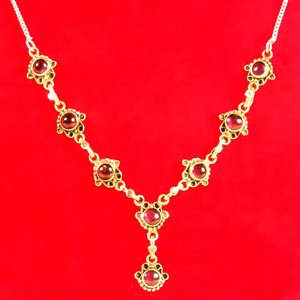 Dimensions : 0 Inches
This beautiful necklace has been crafted by Indian artisans using original silver and finest quality gemstone beads. The glory of silver matched with the violet stones enhances the perfect design of this silver jewelry. It is ideal for personal possession and also makes a perfect gift.
For Urgent Assistance : Email:query@craftsinindia.com
Painting
Explore the colors and images of incredible India at this rare online gallery of Indian Paintings, consisting magnificent Madhubani paintings, mysterious Warli paintings, Patachitras, Tribal Paintings, Thangka Paintings and also contemporary Indian art paintings.