Silver Pendant Peridot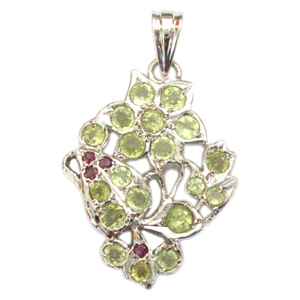 Dimensions : Inches
This pendant has the patterns of flowers and leaves on it. Peridot nuggets are embedded allover the pendant in an artistic manner enhancing its aesthetic value to the maximum.
For Urgent Assistance : Email:query@craftsinindia.com
Painting
Explore the colors and images of incredible India at this rare online gallery of Indian Paintings, consisting magnificent Madhubani paintings, mysterious Warli paintings, Patachitras, Tribal Paintings, Thangka Paintings and also contemporary Indian art paintings.