Black Batik Bed Spread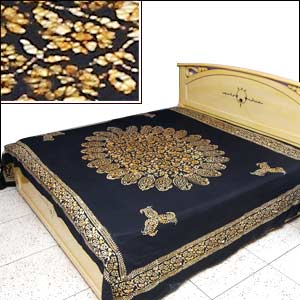 Dimension: 101 x 80 Inches
This black bed spread has beautiful, ornate batik patterns done all over the body. It is made of fine quality cotton, generously sized and can be used as bed spread, coverlet or top sheet. Hand painted by Indian artists, this is a perfect blend of quality and beauty.
For Urgent Assistance : Email:query@craftsinindia.com
Painting
Explore the colors and images of incredible India at this rare online gallery of Indian Paintings, consisting magnificent Madhubani paintings, mysterious Warli paintings, Patachitras, Tribal Paintings, Thangka Paintings and also contemporary Indian art paintings.