Checkers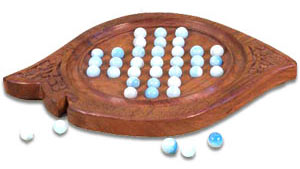 Dimensions : 10 x 13.5 Inches
Checkers board game is an ideal entertainer with which you can storm your brains and spend some memorable time with family and friends. It is an abstract strategy mind game between two players that involves diagonal moves of uniform pieces and mandatory captures by jumping over the enemy's pieces. What makes this handcrafted traditional board game remarkable is the finely carved and decorated wooden board and the shaded pieces.
For Urgent Assistance : Email:query@craftsinindia.com
Painting
Explore the colors and images of incredible India at this rare online gallery of Indian Paintings, consisting magnificent Madhubani paintings, mysterious Warli paintings, Patachitras, Tribal Paintings, Thangka Paintings and also contemporary Indian art paintings.