Golden-Yellow Kundan Set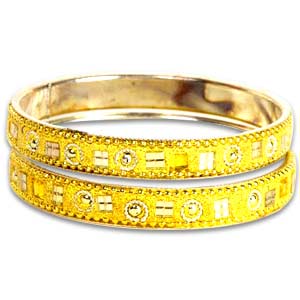 Dimensions : 0 Inches
This pretty set of two handcrafted lacquer bangles has been decorated beautifully with stones. Its rich golden hue is aptly complemented by the elegance of traditional Indian kundan work.
For Urgent Assistance : Email:query@craftsinindia.com
Painting
Explore the colors and images of incredible India at this rare online gallery of Indian Paintings, consisting magnificent Madhubani paintings, mysterious Warli paintings, Patachitras, Tribal Paintings, Thangka Paintings and also contemporary Indian art paintings.