Six Wine Glasses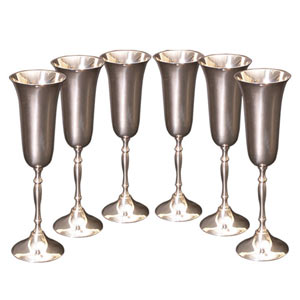 Dimensions : 9x3 Inches
The set of six goblets stands 9" tall and measures 3". The sleek cut and vintage design of these goblets make them very attractive for every kind of occasion. The set weighs 2400 gms.
For Urgent Assistance : Email:query@craftsinindia.com
Painting
Explore the colors and images of incredible India at this rare online gallery of Indian Paintings, consisting magnificent Madhubani paintings, mysterious Warli paintings, Patachitras, Tribal Paintings, Thangka Paintings and also contemporary Indian art paintings.